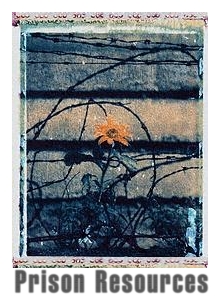 A Cell Without Bars An excellent Resource Page
Adoptees and Birthdparents for Open Records Nationwide
African American and Latino Prison Narratives
Alliance of Incarcerated Canadians/Foreigners in American Prisons
Amnesty International Dedicated to freeing prisoners of conscience, gaining fair trials for political prisoners, ending torture, political killings and "disappearances"
A Sentence of Their Own The impact incarceration had one on one family
Association Rupture Anti-Death Penalty, Prisoner rights (education & humane living)
Beyond the Abuse, "Life After" Management Plan
Campaign Against Wrongful Conviction
CDC Info Network (California Department of Corrections Information Network for families and loved ones)
Citizens for Responsible Legislative Reform
Corrections/Forensics Mental Health Links
Dedicated to the Families of the Incarcerated
Determine Sentence Clearinghouse
Families Against Mandatory Minimum
Independent Studies & Self-paced Studies On-line
The International Barrister Foundation
Invisible Bars (Family Support Group - forum, chat, email etc)
Legal Services for Prisoners with Children
Locked Out (Gay, Bi, Lesbian, Other Resource)
Mother Jones - Debt to Society
Native American Inmates and Families Support Group
The Official Kenny Richey Campaign
P.A.T.R.I.C.K. Crusade (Including phone.htm)
Prison Art from LA Greeneyes31
Prison Zone (plea bargain info)
Rittenhouse Transformative Justice
Salute No More!!! The Death Penalty: Our Modern Coliseum
St. Leonard's Society of Canada
Texas Criminal Justice Reform Coalition
The True Victims of "The War on Crime"
United for No Injustice, Oppression or Neglect
Voices from the Inside of Parchman Prison
Westword.com (Articles - do search on prison)





©2002 Prison Resources. All rights reserved Contact Us Questions/Comments Submit Link/Resource